An eHow article by Gail Lee Martin.
My mother-in-law used to make this dessert back in the 1950s. We all loved it. It's easy to make and really tasty.
Things You'll Need:
large can of crushed pineapple
1/2 pound of rolled graham crackers
1/2 cup sugar
cream
Crush the graham crackers with a rolling pin. If you don't have a rolling pin, just run them through a blender to make coarse crumbs. You can also get these in a box now.
Mix the graham cracker crumbs, the crushed pineapple, and the sugar together.
Stir in the cream, adding just enough to make the whole mix pourable. You can use half 'n half for this.
Grease a 1 1/2 quart casserole and put the mix into it.
Bake in a 350-degree oven for one hour.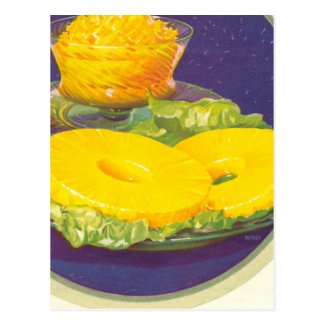 by tnmpastperfect
For other recipes by Cora Joy Martin, check out these: