The reminders come up on Facebook and on a genealogy site that I belong to. September 13th is Gail Lee Martin's birthday. She would have been 93 today. How I wish I could call her up and say, "Happy Birthday, Mom!"
Mom always liked to say she was born on Friday the 13th, but I fact-checked her claim on a calendar for 1924. It was a Saturday, but it makes a good story.
People get those Facebook reminders and don't always stop to think or else don't know the person well, "Happy Birthday," they say, "and I wish you many more." Sadly, there will be no more special cake on Gail's birthday and she won't blow out the candles.
We miss you.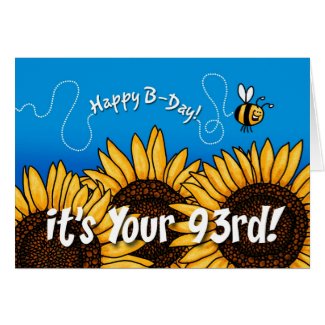 bee trail sunflower – 93 years old card
by cfkaatje