What a frightening concept: nature-deficit disorder. I remember summer days turning up rocks in the creek to find crawdads, and wandering through woods and pastures under the hot Kansas sun. Because of those experiences and my parents' interest and encouragement, I care about animals, plants, and the state of the planet.
There's a concern that children get too little time in nature these days. This results in nature-deficit disorder. Are today's children missing all the relaxing time exploring nature? If their exposure to nature is television documentaries and carefully orchestrated trips to a petting zoo, will they bond with nature? There's no question that electronic gadgets occupy too much of their time and has consequences beyond short attention spans and weight gain.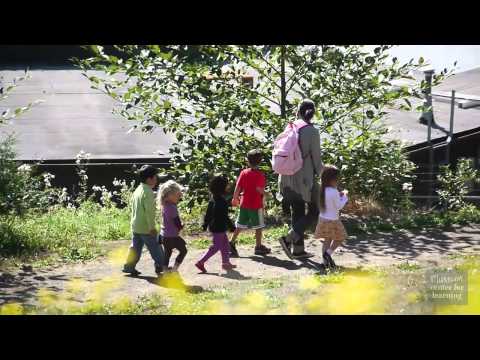 YouTube video on Nature Deficit Disorder and the importance of giving children time in nature.
Nature Deficit Disorder could result in generations who care little for the environment. That would be a truly disastrous situation. Here's some reading for parents and grandparents about how to ensure children have the opportunity to be lovers of nature.
Last Child in the Woods is available from Amazon or from your public library.
I wish parents would soak up the message of this book and take steps to unplug their child and provide regular outdoor time both structured and free time.
How to Raise a Wild Child: The Art and Science of Falling in Love with NatureView Details
I Love Dirt!: 52 Activities to Help You and Your Kids Discover the Wonders of NatureView Details
Sharing Nature with Children, 20th Anniversary EditionView Details
Free-Range Kids, How to Raise Safe, Self-Reliant Children (Without Going Nuts with Worry)View Details
Play The Forest School Way: Woodland Games and Crafts for Adventurous KidsView Details
Balanced and Barefoot: How Unrestricted Outdoor Play Makes for Strong, Confident, and Capable ChildrenView Details