Back in the 1920s and 1930s when Gail Lee McGhee was growing up, Halloween was celebrated in a simpler way than today. Since she lived in an oil field camp in the Flint Hills of Kansas, there was no door-to-door trick or treating. A community Halloween party was held at the Teterville School with adults and children wearing costumes.
Gail wrote about her clown costume that her mother made for her and her sister and about the fright she had when she saw her mother and father in gypsy costumes. The party games included bobbing for apples. You can read her story of that 1930 Halloween on the Our Echo website.
Bats and Girl Halloween CardView Details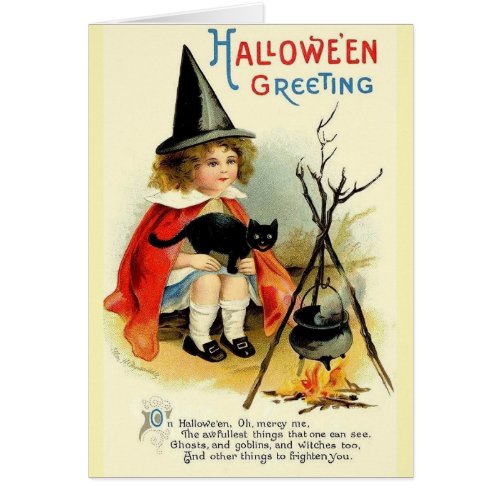 Vintage Little Witch and Black Cat Halloween CardView Details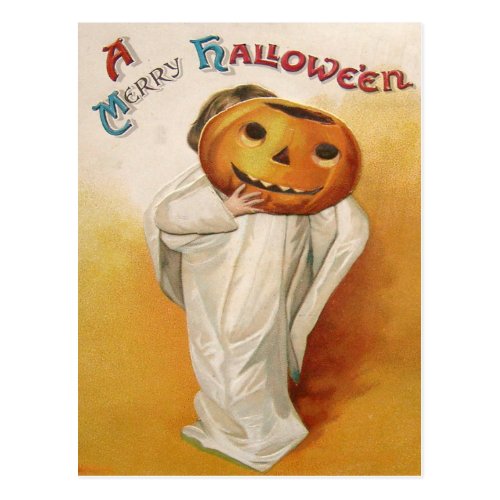 Ghost Jack O Lantern Pumpkin Child PostcardView Details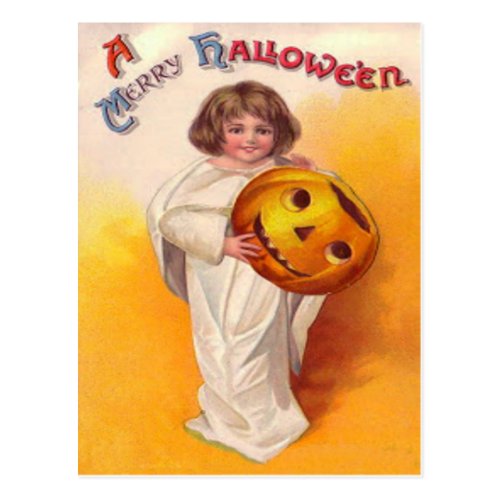 Jack O Lantern Pumpkin Ghost Child PostcardView Details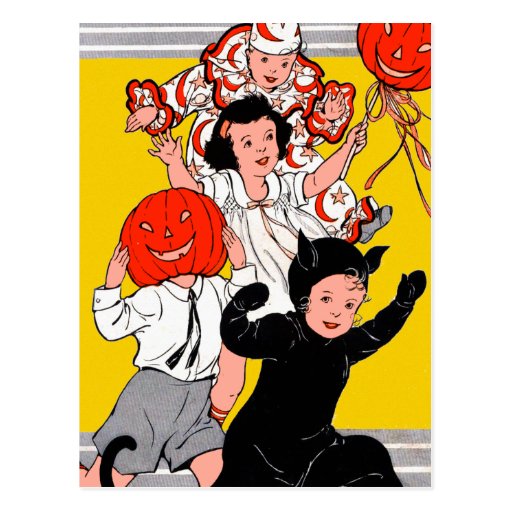 Halloween Retro Vintage Children's Costume Party PostcardView Details
Decorations from the time included carved pumpkins and black cats. There was none of the zombies and gory costumes that are seen today.
Retro Black Cats Can Be Scary or Cute
Many people collect vintage Halloween items. They make great decorations for a Halloween party or for the Halloween season. They show up on eBay and if you're the lucky bidder, you can decorate with Halloween cats too.
The designs have been reproduced on tote bags and t-shirts as well. I've collected a sampling of the best here for your review.
Vintage Halloween CardView Details
Halloween Greetings Card Cat with PumpkinView Details
Salem Witch & Black Cat CardView Details
Boy Wizard Halloween Costume CardView Details
Moon and Girl in Halloween Costume CardView Details
A Jolly Halloween, CardView Details
Old Paper Invitation PumpkinView Details
A Collector's Guide to Vintage Halloween Items
There are many Halloween collectibles dating back to the early days of the 1900s. Besides black cats, I'm partial to the sturdy cardboard jack-o-lanterns. Once in awhile you'll find some of these at an estate sale or maybe in your grandmother's attic. Check out the background on these and the value with these books.
Halloween Collectables : A Price GuideView Details
Vintage Halloween Collectibles -Third EditionView Details
Halloween in America: A Collector's Guide With Prices (Schiffer Book for Collectors)View Details
Timeless Halloween Collectibles: 1920 to 1949, a Halloween Reference Book from the Beistle Company Archive with Price Guide (Schiffer Book for Collectors)View Details