One of the magazines available to the McGhee family in the remote Flint Hills of Kansas was the Saturday Evening Post. This window on the world included serialized novels, articles about celebrities of the day, and a variety of other topics. People looked forward to seeing what Norman Rockwell painting would grace the cover. He contributed 322 covers between 1916 and 1963 to the Saturday Evening Post.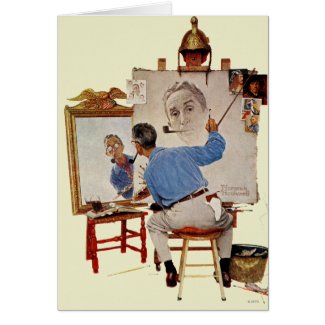 Triple Self-Portrait Card
showing 
NormanRockwell
 at work
I remember my folks (Gail and Clyde) having a stack of vintage Post magazines in a shallow box under their living room sofa. Now and then, we'd pull them out to admire the old scenes of Americana captured in the Rockwell covers and to read the articles from those bygone days.
I recently found that many of those cover images now are available on everything from fleece blankets to cutting boards, coffee mugs, trivets and other useful items. Here's a sample to give you an idea of the wide range of topics captured the fancy of the artist and appeared on the old Saturday Evening Post covers.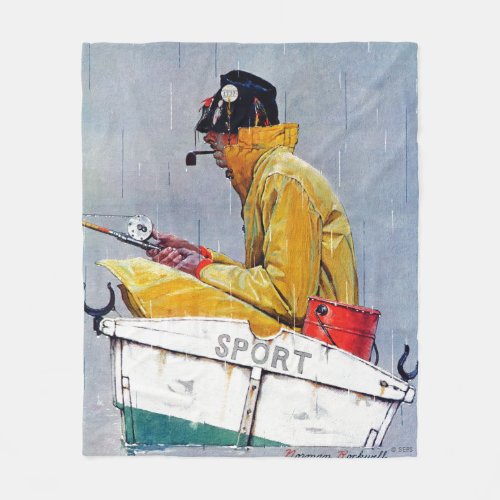 Sport Fleece BlanketView Details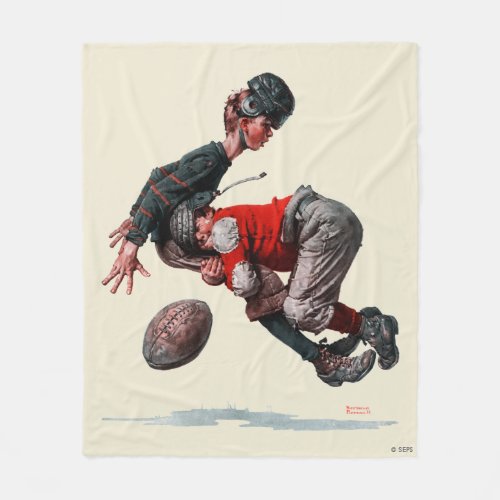 Tackled Fleece BlanketView Details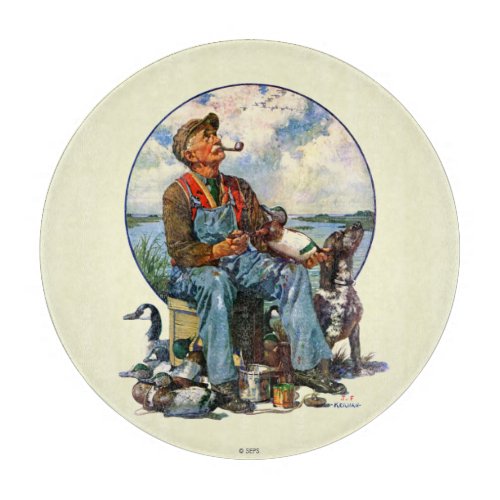 Decoys Cutting BoardView Details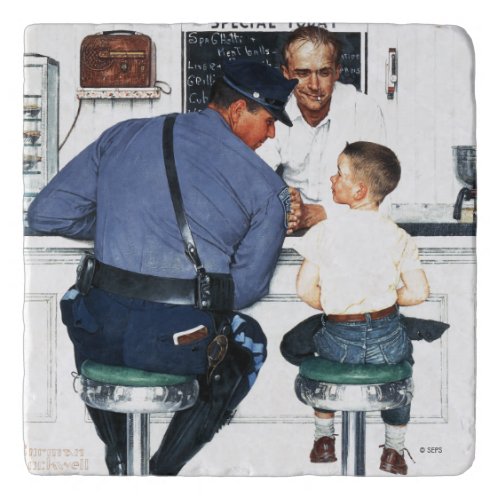 Runaway TrivetView Details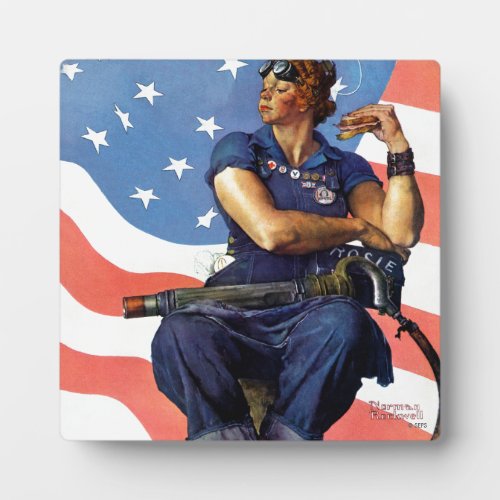 Rosie the Riveter PlaqueView Details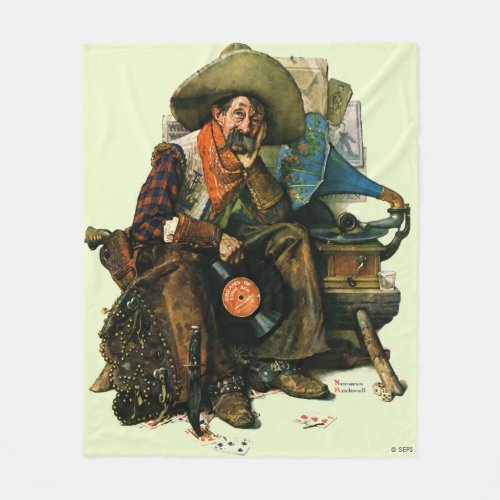 Dreams of Long Ago Fleece BlanketView Details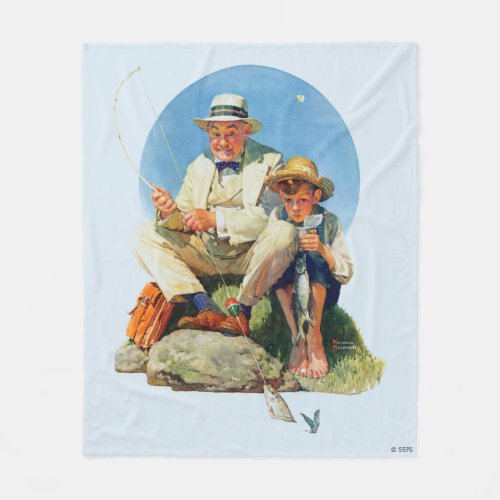 Catching the Big One Fleece BlanketView Details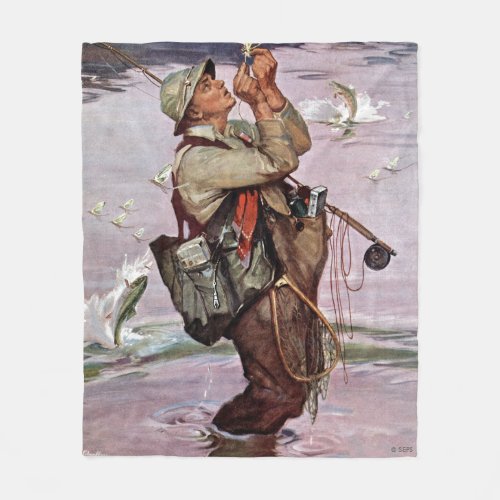 The Fish are Jumping Fleece BlanketView Details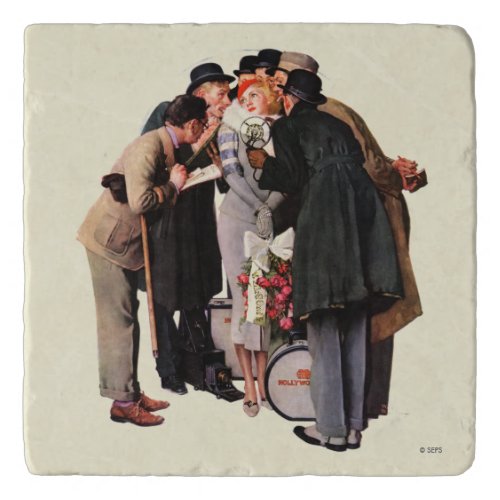 Hollywood Starlet TrivetView Details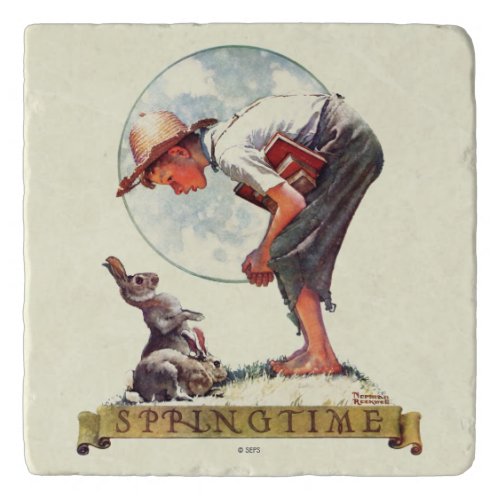 Springtime, 1935 boy with bunny trivetView Details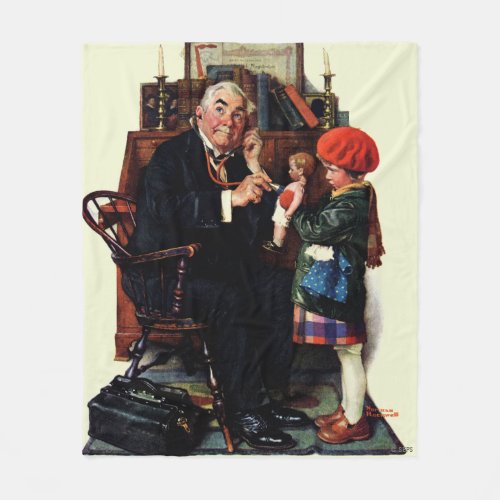 Doctor and the Doll Fleece BlanketView Details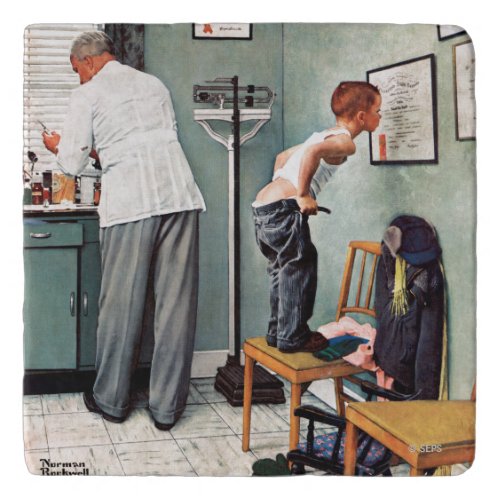 Before the Shot or At the Doctor's TrivetView Details
Every cover was a delight. Often it featured a nostalgic scene of small-town America. Although many contained an element of humor, the artist could also address serious world issues and capture them in a scene.
Since I'm posting about Gail's admiration for Norman Rockwell and it is December, I'll include this classic cover. You can see all the covers at the Saturday Evening Post website.