Korean War Poems by Monte Manka
An Octogenarian Writes Poems about His Experiences in Korea
Monte Manka went off to Korea in the 1940s as part of the occupying forces after growing up on a Kansas farm in the 1930s/40s. His experiences in Korea triggered some poetry that's entertaining and insightful.
Now in his nineties, Monte keeps writing those poems about being a Kansas farm boy and about adjusting to the very foreign culture of Korea and the restrictions of the military. Enjoy his poems and be sure to leave a comment for Monte.
Army Training Camp Poetry – by Monte Manka
Learn More about the Korean War with These Stories and Poems
Most Americans have a very vague concept of what happened during the Korean War, how it started and how it ended. I admit that most of what I know came from watching episodes of MASH on TV.
Learn more about this war that made such an impact on this Kansas farm boy.
"World War II ended when I was headed for the invasion of Japan. We were called off the troop train in Kansas and told that Harry had dropped the bomb and the war was over. Can't take any credit for any battles, strictly Occupation of Korea. I was in Korea during the occupation, the "Police Action" started after I left for home."

— Monte explains his role in Korea
Korean Woman with Parasol – Photo by Monte Manka
Poems about the Korean People and Culture – by Monte Manka
These are available to read on the Our Echo website.
Little Nell Two-Ten-Yen (If you ever bargained with a Korean over eggs, silk or hammered copper pans The bidding always started with a bid of Two Ten Yen.)
Hiking out in the Korean Boonies (A poem with more adventures in meeting the Korean people. It has great photos with it.)
Buddha Intruder (Another poem about exploring in Korea.)
Stroll to a Mystery (Three soldiers going for a Sunday stroll Monte, Mac and Don With Addie Dean, the Red Cross gal tagging along. I carried Mom's Kodak 116 ready to take any photo of some pretty mountain scene)
Rice planting in Korea (Fascinating photos with this poem.)
Cruelty of The River Han (The people build their huts close to the River Han To do their laundry and water for their cooking pan)
Break Time at the Shrine (here's a snippet from the poem.)

Break Time at the Shrine

While hiking in the Korean boonies
I spotted this old Shrine
I stopped to take a picture
Of a forgotten time

I wanted to get those stone steps
Mismatched and rough
Walking up these stairs with heels 
Would be mighty tough

Timbers on each side of the doorway
One a log one hand hewn
The whole doorway
Slightly out of plumb

Resting in the doorway
Was this toothless old Momason
Holding a long Korean pipe
That she was puffing on
Korean Shrine – Photo by Monte Manka
Korean Women Washing Clothes in a Stream – Photo by Monte Manka
Poems about R and R – Taking a Break from the Military Occupation of Korea – by Monte Manka
A Sampling of Photos Showing the Korean War
Korean War Poems and the Occupation – by Monte Manka
Korean Farmer Carrying a Heavy Load – Photo by Monte Manka
I close my eyes

Seems like yesterday

When I was in Korea

Thousands of miles away.
Where Do People Come from When They Visit This Page?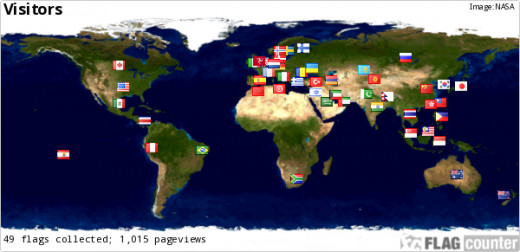 Counter added May 28, 2012.