Remember the Rambler? I sure do. I had a small green one during my college years.
I'll share my memories of that first car, the Rambler. There was a funny song from the 1960s about the Rambler – The Beep Beep Song? I'm guessing that already this song is playing in your head.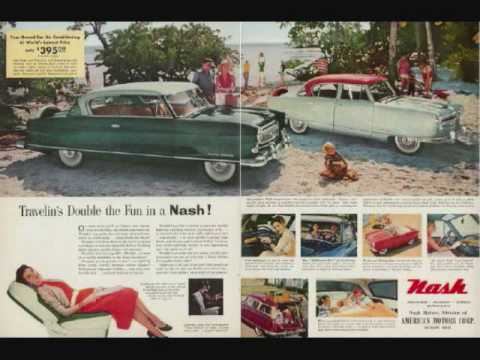 Towards the end of the 1960s when I left for college, my father found a little Rambler for me to drive. It was used, but he was good at patching up old cars and I was grateful for the wheels, any wheels. That little Rambler carried me the 60 miles to college in Emporia, Kansas and back to my family in El Dorado on many weekends when I was homesick.
During the week at college, it mostly stayed parked since I lived just across from the campus in an old ramshackle, Victorian house. Every so often, I'd drive the Rambler to the public library when I wanted leisure reading that the college library might not have. It also ventured out to Pizza Hut and to the grocery store as well.
When I finished college and got my first job, far away from Kansas, in Chardon, Ohio, the Rambler went with me. Mom and Dad drove out in one car and I drove the Rambler. They wanted to make sure I made it safely and found a place to live.
Tell me about your first car?